ESSE 1 SE- 4.9kW
Wood Burning Only Free Standing Stove
Everyone should have a chance to own a beautiful ESSE wood-burning stove, and the ESSE 1 is designed to make that possible. It's affordably priced, but far from basic.
As for heating performance, we guarantee you won't be disappointed: the ESSE 1 will make easy work of keeping your living space cosily warm in a clean and environmentally responsible manner.
ESSE 1 can also be supplied as a multifuel model capable of burning either wood or mineral fuel.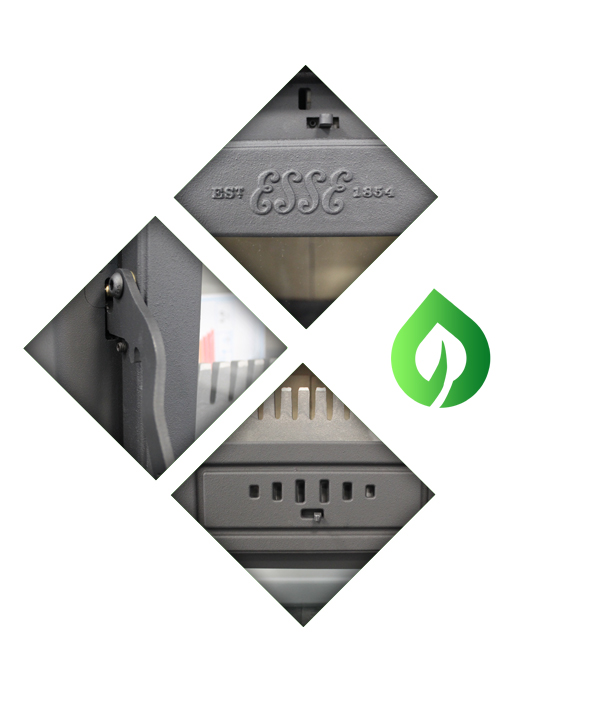 Versatile contemporary style
Multi Fuel version available
Vermiculite lined
Integrated handle
British Hand Made
Manufactured to British quality assurance
Defra approved
Stunning flame picture
Adjustable Feet
Steel Body
Each stove comes with a 5 year* guarantee from date of purchase
*Excluding consumable parts - vermiculite / rope / glass / grate
4.9 Kw Nominal Heat Output
Wood Burning Only (Multifuel Version Available)